Awaduct
More solutions. Only one system.
Awaduct is much more than a sewer and stormwater drainage system. Awaduct is technology, practicity and safety. Awaduct is polypropylene. It does not break, it does not soften, it does not crack, it does not corrode. Awaduct is a sliding joint by O'Ring of German double lip. It does not stick, it does not weld. It does not leak. Awaduct is perfect. Forever.
see product data sheet
Acustik
It is robust, it is silent, it is unique.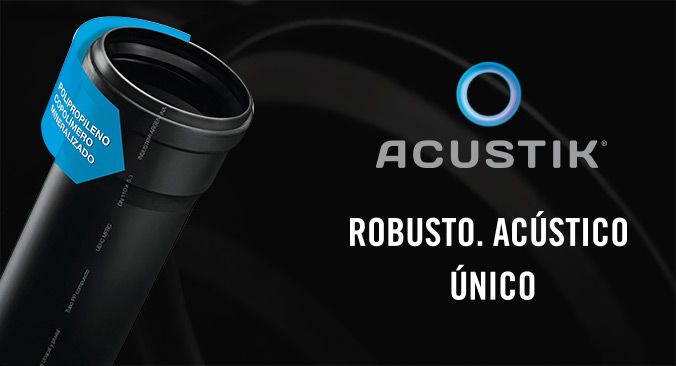 The Acustik drainage system combines the strength and robustness of cast iron, with the quick installation and unlimited durability of polypropylene.
Acustik is silent, reduces noise and does not propagate vibrations. A new design by O'Ring with German double lip by M.O.L. that generates double hermeticity, ensuring the total tightness of the system.
see product data sheet