Coverthor
Coverthor, thermal insulating covers for pipes, is a flexible closed-cell thermal insulation, totally water-proof and steam-proof, with very low thermal conductivity and high thermal insulation power.
The effectiveness of Coverthor - polyethylene foam - in the prevention of phenomena of thermal dissipation, heating, cooling and condensation, associated with water and heating installations, refrigeration and air conditioning is worldwide recognized.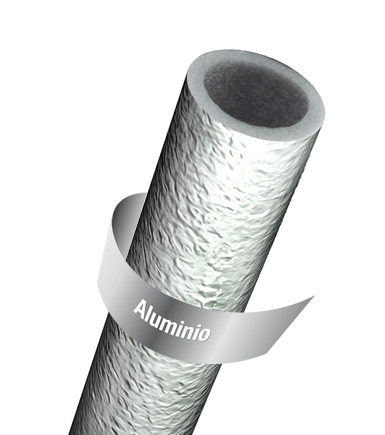 Coverthor XT
Coverthor XT, thanks to its double aluminium foil, is the ideal cover for outdoor installations, resistant to ultraviolet radiation and totally water-proof and steam-proof, with high heat-insulating power and low thermal conductivity. The total protection of Coverthor XT prevents phenomena of UV photo-degradation, freezing, heating, thermal dissipation and condensation associated with plastic pipes exposed to the weather.